To stay fully compliant as a Medicare broker, you need to stay in the know. Recent updates to Medicare and Social Security benefits will have a significant impact on your clients. Make sure you're giving them current information. Here are six recent updates you should know.
1. CMS Releases 2022 Premiums and Deductibles
CMS has announced the Medicare premiums and deductibles for 2022, and beneficiaries will be seeing an increase. The standard premium for Medicare Part B will be $170.10, an increase of $21.60, and the deductible will be $233, an increase of $30.
In contrast, the average Medicare Advantage costs are going down. CMS says that the average Medicare Advantage monthly premium is expected to be $19 in 2022, down from $21.22 in 2021. The average premium for Medicare Part D prescription drug coverage is expected to increase slightly, from $31.47 per month in 2021 to $33 in 2022.
2. The Full Retirement Age Is Going up Again in 2022
Seniors need to wait until they reach the full retirement age if they want to claim the maximum benefit amount from the Social Security Administration. For anyone born in 1960 or later, that age is going up.
According to the Social Security Administration, a law passed in 1983 contains provisions that impact the full retirement age. Under these provisions, the full retirement age has been gradually increasing since 2000. The last of the scheduled increases will occur in 2022, and it means that anyone born in 1960 or later will have a full retirement age of 67.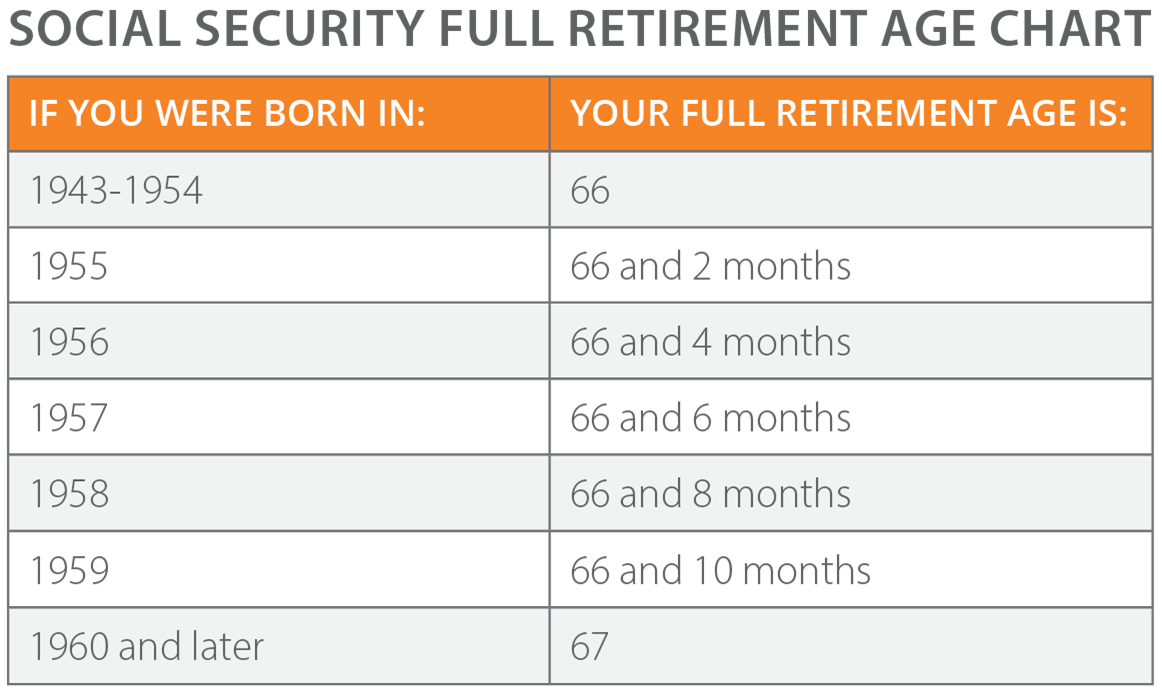 3. 2022 Part D Senior Savings Model
CMS says that one in three Medicare beneficiaries has diabetes, and more than 3.3 million Medicare beneficiaries use at least one of the common forms of insulin. To help with costs, CMS introduced the Part D Senior Savings Model. Plans that participate in this voluntary model offer a broad range of insulins with out-of-pocket costs of no more than $35 per month.
The model will continue in 2022, according to CMS. More than 500 new Medicare Advantage and Part D drug plans will join the program, and two new pharmaceutical manufacturers of insulin will also be joining. See this Q&A for more information on the Senior Savings Model.
4. Sign up for Medicare Part B Online
Some seniors may want to delay Medicare enrollment because they have group health insurance through active employment and qualify for penalty-free late enrollment and a Special Enrollment Period (SEP). The SEP lasts for eight months, and eligible seniors can apply for Medicare enrollment online. Applicants will need their Medicare number, their current address and phone number, a valid email address, and documentation to verify the group health coverage.
5. CMS Updates the Medicare Marketing Guidelines
The Medicare Marketing Guidelines are updated each year, so make sure you're complying with the most recent rules. Although most of the rules stay the same from year to year, some regulations are revised. You will see a citation note with a date for recent updates.
Also, be sure to note the new CMS 2022 Medicare Advantage and Part D Star Ratings. These score adjustments and improvements help Medicare beneficiaries compare the quality of Medicare health and drug plans being offered. Be sure you are presenting the 2022 star ratings to your clients.
6. 2022 Low Income Subsidy Benchmarks
CMS has announced the low-income subsidy resource and cost sharing limits for 2022. The limit for the full low-income subsidy is $8,400 ($12,600 if married), and the limit for the partial low-income subsidy is $14,010 ($27,950 if married). Some seniors will receive notices in September, October and November to inform them of cost and eligibility changes. Medicare beneficiaries can apply for the low- income subsidy online through the Social Security Administration.
If you haven't already done so, be sure to subscribe to our blog in the upper right corner of this page, so you can easily stay on top of all the news affecting your clients.